respite as resistance
for QTBIPOC
respite experiences for Black, Brown, Indigenous, disabled, trans & queer & immigrant activists, organizers & artists on the front lines fighting from bed, the streets & everywhere else.

Respite as Resistance
︎September 11-13, 2020
︎September 18-20, 2020
︎September 25-27, 2020
︎October 2-4, 2020
︎October 9-11, 2020
continue to give.
If you want to do care work for this program & are a QTBIPOC facilitator, reiki practitioner, acupuncturist, healer, massage therapist, psychologist &/or care worker, email us your qualifications.
R&R is fully funded!
PROJECT BUDGET
$50K
FUNDS RAISED
$50K
budget
breakdown
Space Rental
$12.5K


5 consecutive experiences at the Outlier Inn for 10 folks per weekend

Sustained Support
$7.5K


post-respite re-entry support i.e. low-grade medical care, access to bail lawyers, nourishment & access to safer organizing measures



Access Needs
$7.5K


transportation, personal supplies, ASL, closed captioning, interpersonal support & any access needs requested by participants
Care Labor
$12.5K


stipends for programmers, operators, facilitators, reiki practitioners, acupuncturists, healers, massage therapists, psychologists, care staff & operations



COVID-19 Precautions
$3K


masks, PPE, gloves, hand sanitizer & other safety supplies



Diet Safe Meals
$7K


diet safe meals for each participant each weekend
Why this experience now?


Front liners will be protesting and driving the movement forward for the foreseeable future, and we must deliver care. We need a variety of tactics and this right here is one of many. Respite as Resistance is emblematic of the kinds of resistance work that are currently lacking in our approach. Care is essential. Pull up for us. Protect us. Care about our peace and pleasure as much as you care about our rage and rebellion.

How do I apply?
We will not be conducting an application process for Respite as Resistance. We will let our communities tell us which individuals need deep care for the sake of their healing, wellbeing, and livelihoods. We check in with nominees prior to registration to verify that we can meet all of their access needs.
Nominations have closed for this year's Respite as Resistance.
How can I help?


We raised $50K for this absolutely necessary, revolutionary work!

You can help by investing in our farming furturity project. Share this project with healing leaning brands who will support us via in-kind donations.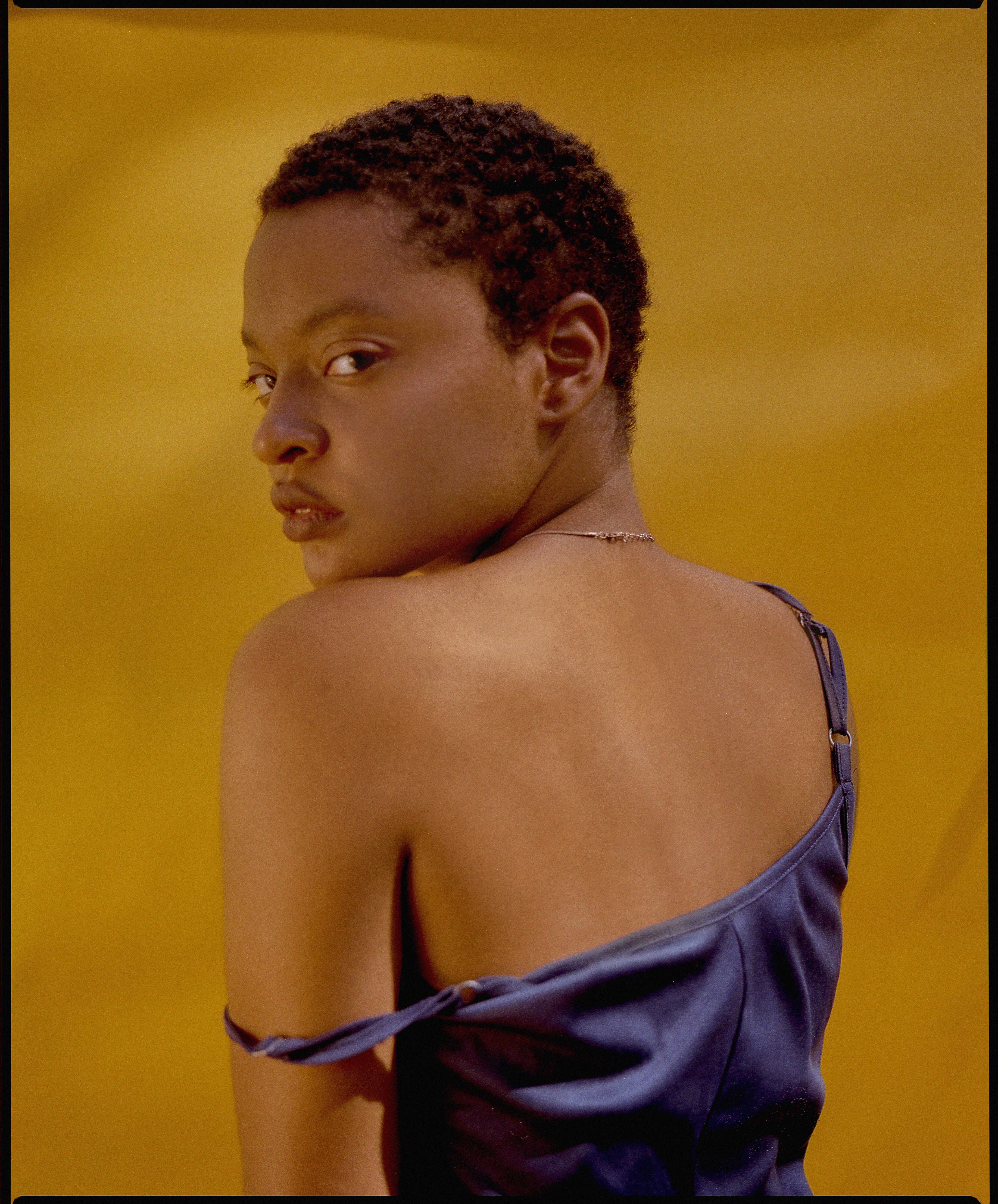 A portrait of an artist wearing a blue satin dress looking over their left shoulder.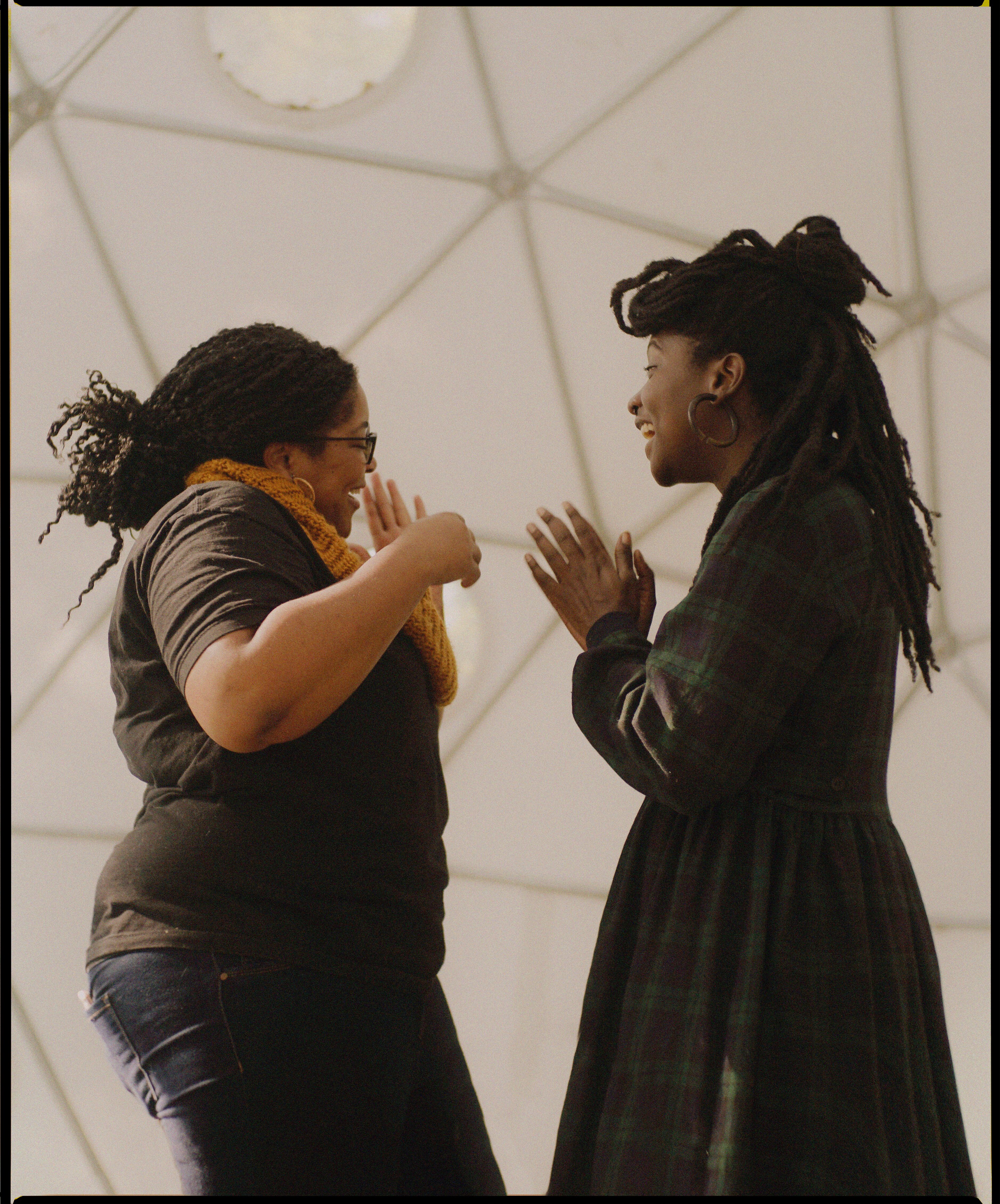 Image of two artists laughing and chatting in the Dome at Activation's 2019 residency program.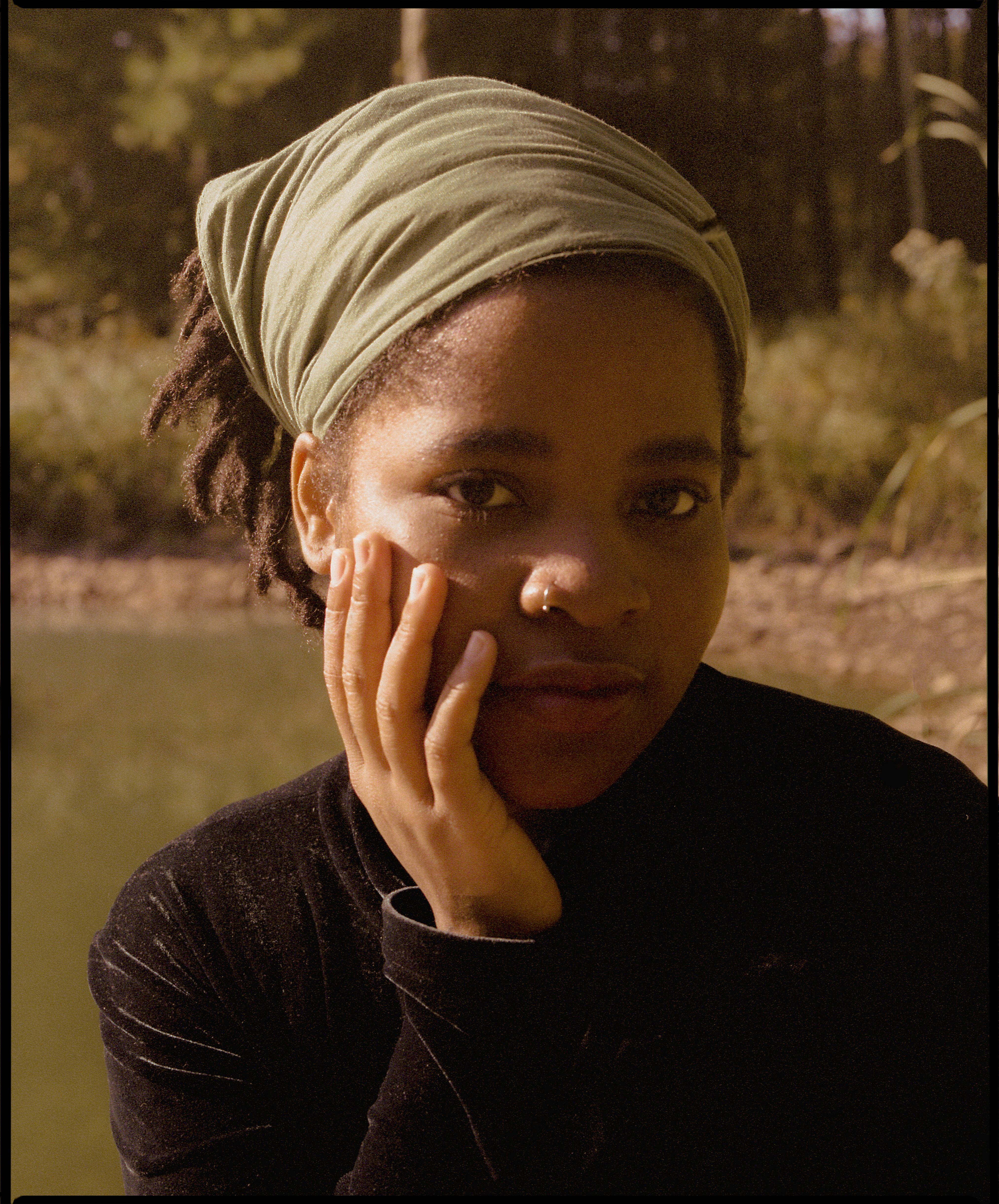 A portrait of an artist holding their right cheek. They are wearing a green head scarf.
---
schedule
September 11-13, 2020
Friday, September 11
︎3-5 PM check in @ the Outlier Inn
︎5-7 PM container setting & access check in
︎ 7 PM dinner

Saturday, September 12
︎9-10 AM Breakfast
︎Healing Offerings TBA early August
︎12 PM Lunch
︎Respite & Leisure
︎7 PM dinner



Sunday, September 13


︎9-10 AM Breakfast
︎Healing Offerings TBA early August
︎12 PM Lunch
︎check out
September 18-20, 2020
Friday, September 18
︎3-5 PM Check-in @ the Outlier Inn
︎5-7 PM Container setting & access check-in
︎ 7 PM Dinner

Saturday, September 19
︎9-10 AM Breakfast
︎Healing Offerings TBA early August
︎12 PM Lunch
︎Respite & Leisure
︎7 PM dinner


Sunday, September 20
︎9-10 AM Breakfast
︎Healing Offerings TBA early August
︎12 PM Lunch
︎check out
September 25-27, 2020
Friday, September 25
︎3-5 PM Check-in @ the Outlier Inn
︎5-7 PM Container setting & access check-in
︎ 7 PM Dinner

Saturday, September 26
︎9-10 AM Breakfast
︎Healing Offerings TBA early August
︎12 PM Lunch
︎Respite & Leisure
︎7 PM dinner


Sunday, September 27
︎9-10 AM Breakfast
︎Healing Offerings TBA early August
︎12 PM Lunch
︎check out
Friday, October 2
︎3-5 PM check in @ the Outlier Inn
︎5-7 PM container setting & access check in
︎ 7 PM dinner

Saturday, October 3
︎9-10 AM Breakfast
︎Healing Offerings TBA early August
︎12 PM Lunch
︎Respite & Leisure
︎7 PM dinner



Sunday, October 4


︎9-10 AM Breakfast
︎Healing Offerings TBA early August
︎12 PM Lunch
︎check out
Friday, October 9
︎3-5 PM Check-in @ the Outlier Inn
︎5-7 PM Container setting & access check-in
︎ 7 PM Dinner

Saturday, October 10
︎9-10 AM Breakfast
︎Healing Offerings TBA early August
︎12 PM Lunch
︎Respite & Leisure
︎7 PM dinner


Sunday, October 11
︎9-10 AM Breakfast
︎Healing Offerings TBA early August
︎12 PM Lunch
︎check out
---