Residency & Co-op Fund

Activation is a Black trans led immersive healing justice residency and cooperative fund. The residency is in New York state's southern Catskill mountains of Woodridge, and is designed to support artists in activating their creative practice.



Activation

Co-op Fund

is an experimental reparations based funding and investment program that accumulates funds through member contributions, and redistributes funds to members and Activation using a cooperative decision making process.

Residency Programs

The residency offers programming, rest, and care at the Outlier Inn. Activation was founded two years ago by Kamra Hakim. Hakim started the project in direct response to the lack of creative opportunities available to Black and brown trans and queer artists.
In its third iteration and for the first time ever, Activation holds space for Respite as Resistance, weekend experiences for Black, Brown, Indigenous, disabled, trans and queer, and immigrant activists, organizers, and artists on the front lines fighting from bed, the streets, and everywhere else.

Front liners will be protesting and driving the movement forward for the foreseeable future, and we must deliver care. We need a variety of tactics, and this right here, is one of many. This is part of the resistance work that is currently lacking in our approach. Pull up for us. Protect us. Care about our peace and pleasure as much as you care about our rage and rebellion.

We will not be conducting an application process for Respite as Resistance, but we will let our let you all nominate people. We will interview the nominees prior to make sure this is something they want and that we can in fact, meet their access needs.
Location

90 miles from New York City, the residency operates out of a twelve acre property comprised of a fiber and vegetable farm, world class geodesic dome, main house, cottage, apartment 1, apartment 2, bungalow, vintage trailer, tiny house 1, tiny house 2, a recording studio, campground for pitching up to 10 tents, a communal outdoor kitchen, bath house, covered farm dining table, and wood-fired cedar hot tub.
The Outlier Inn offers a peaceful and inspiring respite. The space's state of the art facilities blur the lines between luxury and nature, encouraging meaningful exploration. The Outlier Inn's intimate scale and unique layout make every performance at Activation exceptional, and the geodesic dome provides immersive sonic experiences.
More information on Activation at the Outlier Inn can be found on the FAQ page.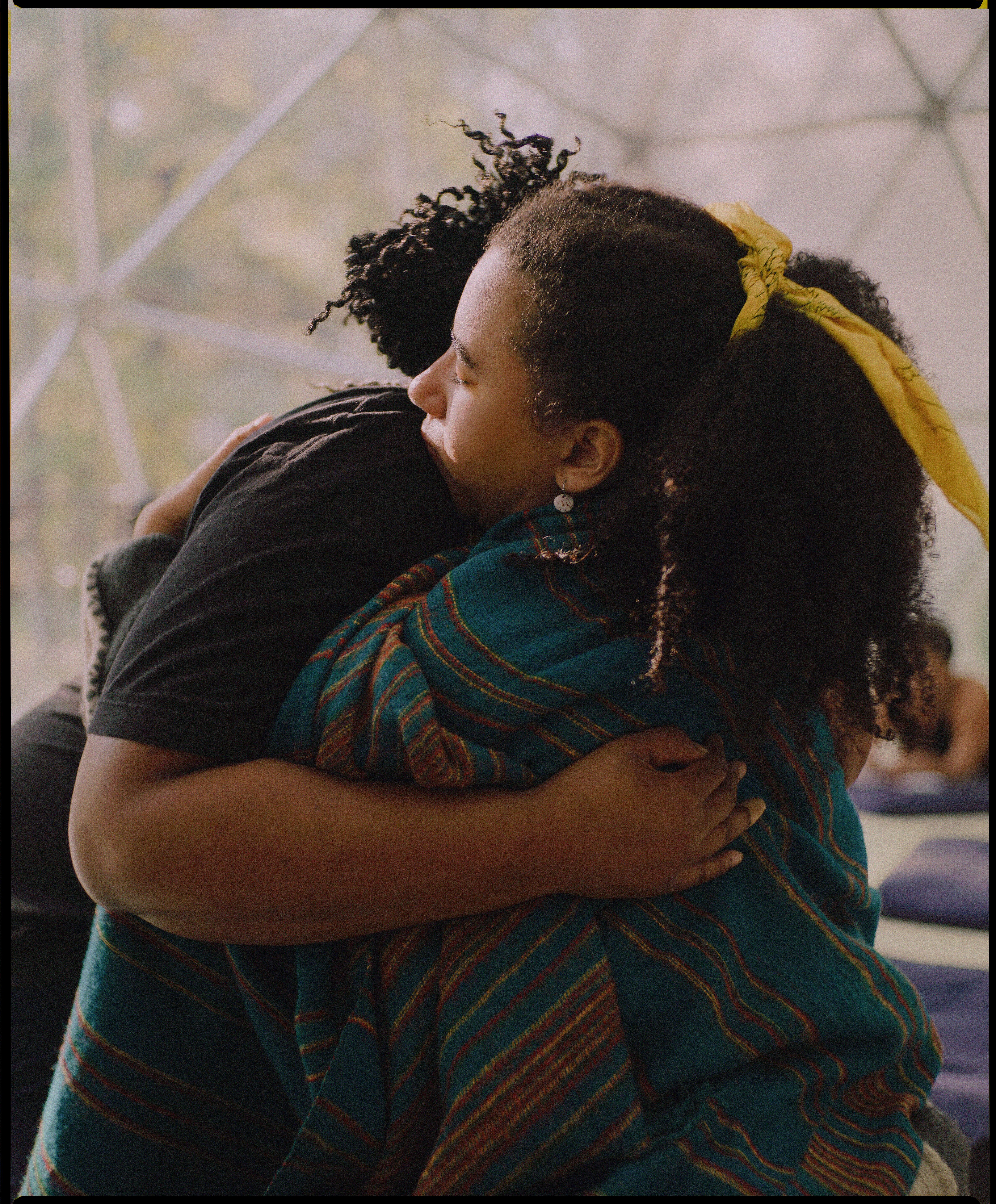 Image of two artists hugging in the dome at the Outlier Inn during Activation's 2019 residency program. One artist is wearing a yellow ribbon in their and hair and a turquoise and crimson robe.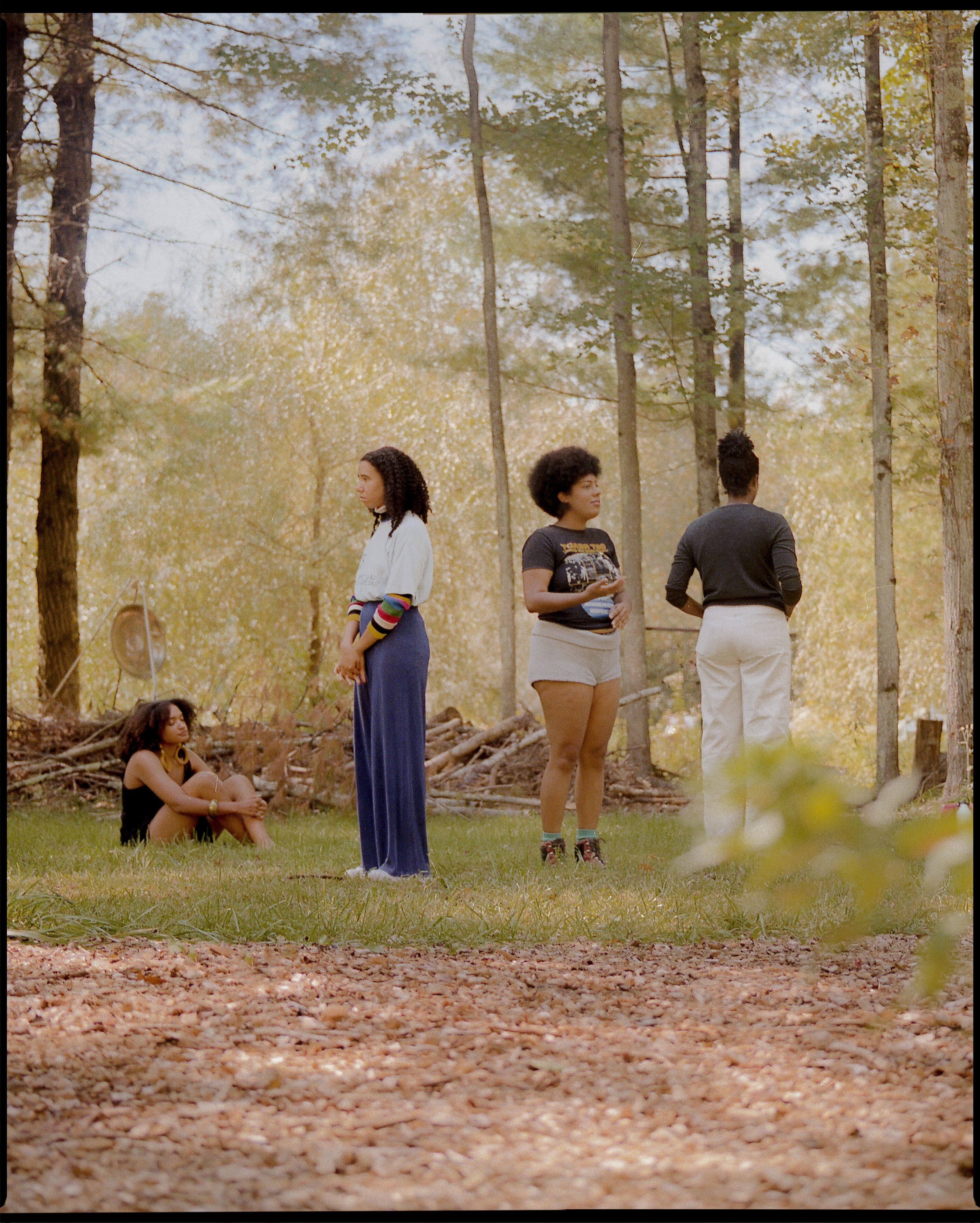 Image of three artists standing in the woods, and one artist sitting on the ground with their arms around their legs at the Outlier Inn during Activation's 2019 residency program.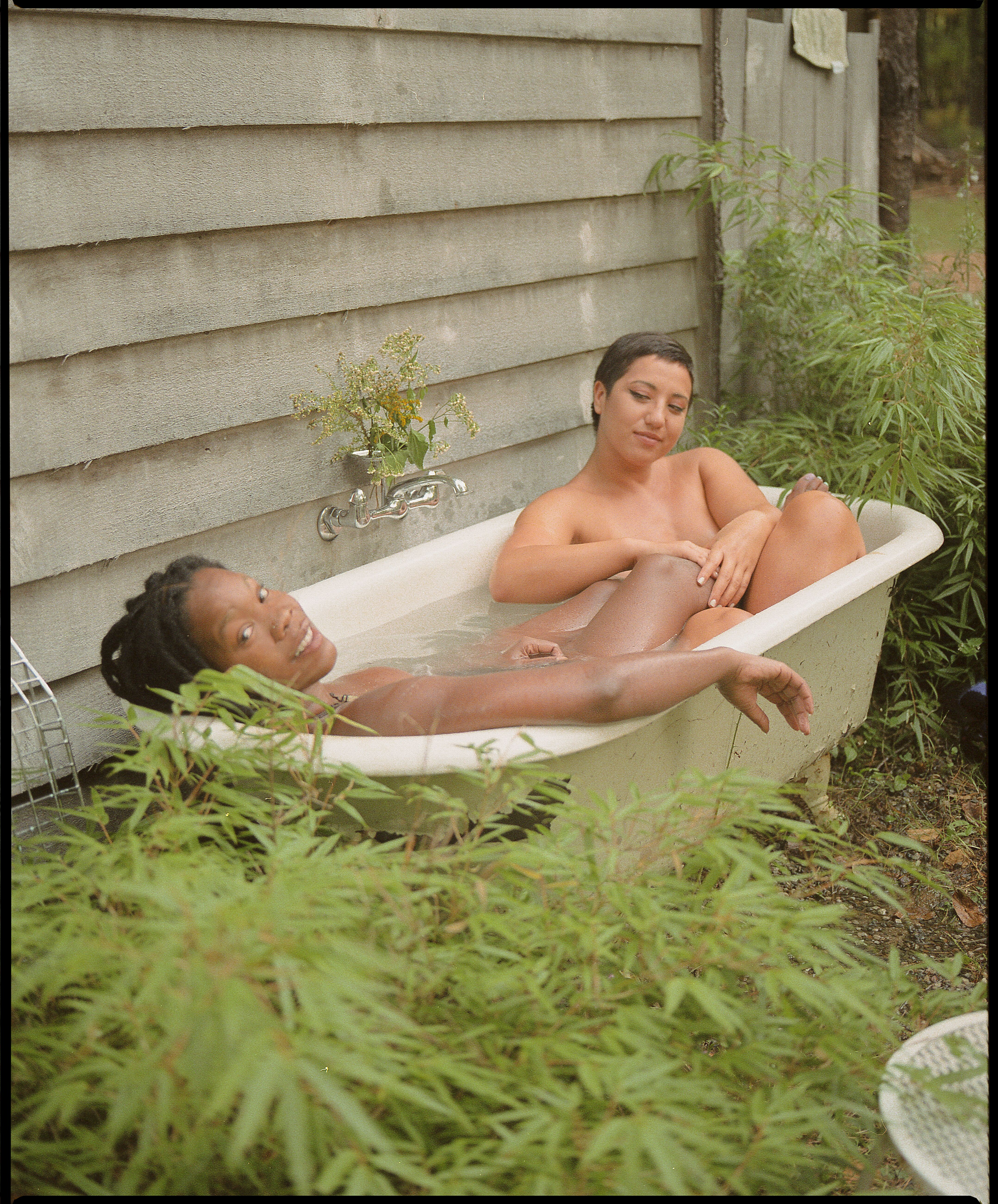 Image of two artists bathing in the outdoor bathtub. The artist positioned on the right side of the tub is facing the camera with a little smirk on their face, and the other artist is rubbing the leg of the artist first described.
tax break?
---